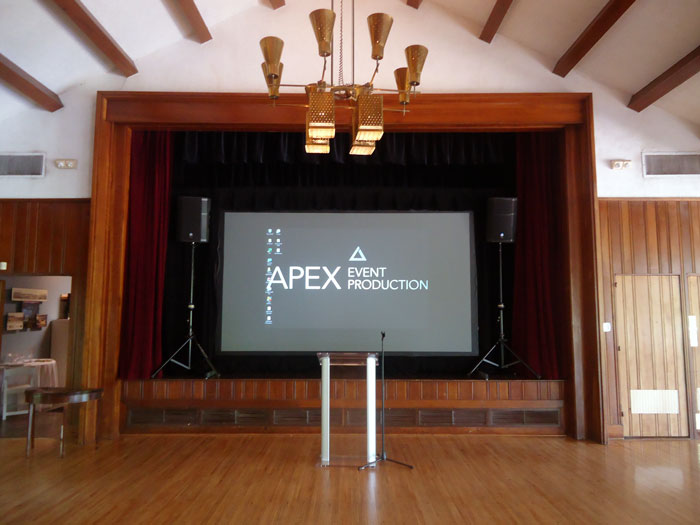 We have all the video equipment you need for a video seminar or presentation in Columbus, Ohio. We have projectors, front view and rear view projector screens, televisions, video switchers, HDMI and SDI converter boxes, laptops and much more. We also have audio equipment such as speakers, mixers and a variety of microphones that are commonly used during many presentations.
Our audio and video technicians have experience installing audio visual equipment for presentations all over Ohio. They even have experience controlling the sound and video presentations for speakers up on a stage during a company event, nonprofit event or special events. To learn more about how we can help you with a video seminar or slide show presentations in Ohio please contact Apex Event Production at 614.619.3409.
Click here to see pictures of rear view projection.
Click here to see pictures of a presentation with TV's and Audio.