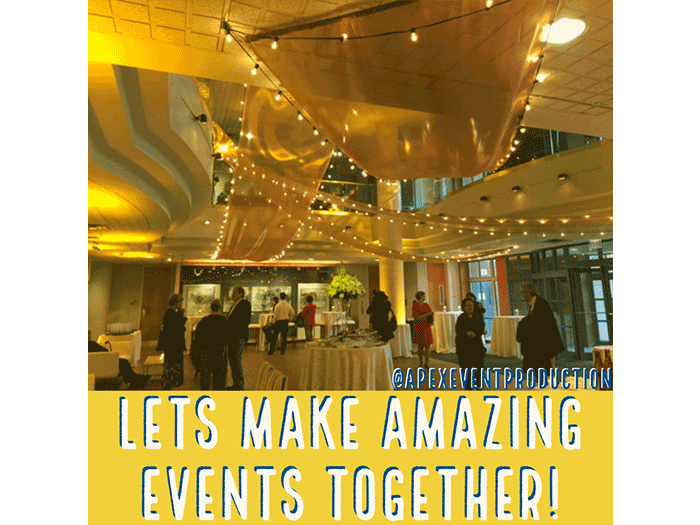 The team here at Apex looks forward to challenges, so if you can dream it up, we can build it. Our technicians here have experience building event decor and custom props in the Columbus, Ohio area for many different types of events and exhibits. We also specialize in installing audio, video, lighting and stage equipment for events. If you are interested in speaking with an event director about your event you can call us at 614.619.3409, or click here to send us a message online.
Find photos of our Columbus, Ohio events on our gallery!
Find event ideas on our Columbus, Ohio Event blog!