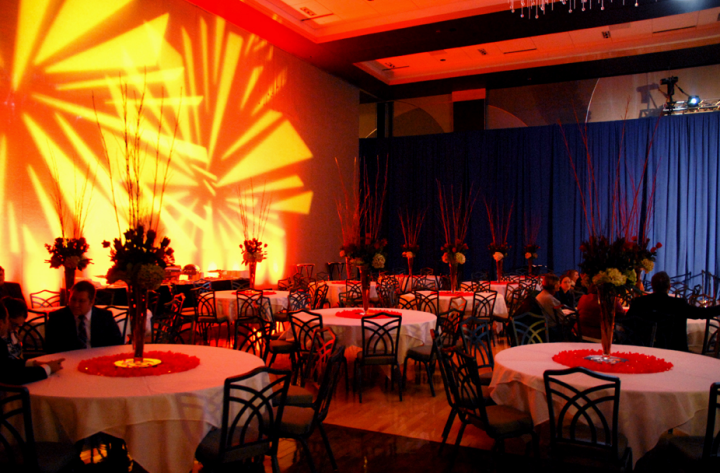 Apex is an event production company in Ohio that specializes in planning the audio, lighting, stage and video for events. We also assist with event decor, backdrops, back line equipment and other event rentals. If you are searching for an event planner to help you develop, plan and install audio visual equipment at your event, contact Apex at 614.619.3409 or send us a message online. Our event directors and audio visual technicians can recommend equipment and answer questions you may have.
Audio and Sound Equipment: We have a variety of speakers, microphones, mixers and much more sound equipment available for rent for your event.
Lights: Apex has many different lights for stages, up lighting, bistro lighting and customized direct projection lights that can shine logos and designs on a wall.
Stage: We can install small stages to large stages for speeches, music events, performances and much more. We can also put roofs over our stages.
Video: Projectors, projector screens, televisions, video switchers and more. Apex has a diverse selection of video equipment.
To learn more about reserving equipment for an event please call Apex at 614.619.3409 or send us a message online. We have installed equipment at many different events like weddings, nonprofit events, fundraisers, campaign events. corporate events, holiday parties, birthday parties, concerts, training seminars and much more. You can view our blog and gallery to see a variety of events Apex has been involved with.