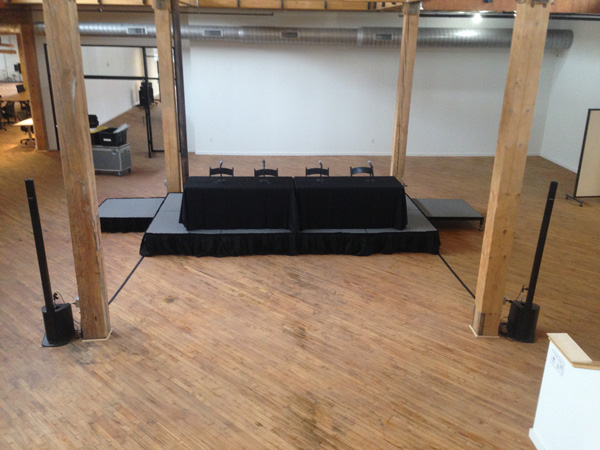 If you are looking for a stage for your event, the event directors at Apex Event Production can help you decide on the right size stage and height that would be perfect for you. Our technicians will also install the stage for you prior to the event. We can even cover an outdoor stage with a tent-like roof, add stage steps and side railings to any stage. 
Our technicians have experience installing small stages for speeches to large stages for outdoor concerts. We have also installed stages for press conferences, weddings, fundraisers, fashion shows and much more. Contact Apex Event Production in Ohio if you are interested in renting a stage for your event. We also have a variety of audio, lighting and other event equipment available for rent. You can reach our event directors at 614.619.3409 or send us a message online.
>>See pictures of an outdoor stage with a roof.
>>See pictures of a small stage at an award ceremony.