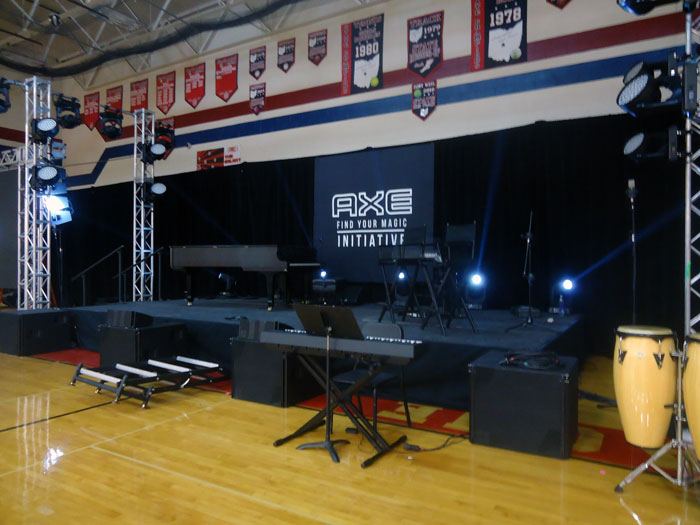 Apex Event Production has many different styles and sizes of drapes for you to use as backdrops at your event in Ohio. From 8 feet tall to 16 feet tall, our drapes can be installed at a variety of heights and are avaliable in multiple colors. If you are interested in learning more about our drapes, please contact Apex at 614.619.3409 or send us a message online. Our event directors are glad to help you decided what type of drapes would be a perfect backdrop for your event.
Many event hosts reserve our drapes for many different types of events. Drapes are great for transforming an event space with distracting walls or background. Drapes are also great for dividing rooms in half. Backdrop drapes can also be great for controlling sound in a large open space that has very little carpet. Please check out our gallery and blog to see events where we have set up drapes at different venues around Columbus, Ohio.
>>See more photos of the drapes we installed at an Axe Promotion (featured above).
>>See photos of drapes at a trade show.
>>See photos of drapes at an Inaugural Ball.
>>See photos of drapes at a holiday party.