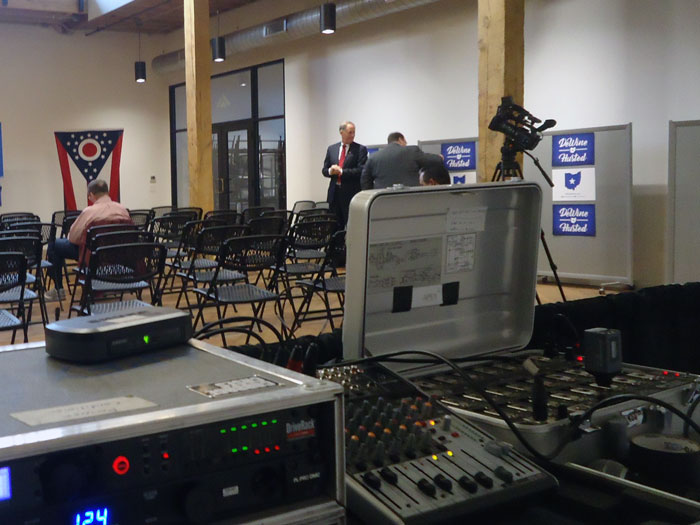 Apex Event Production has experience managing audio for live events in Ohio with media coverage. At live events with press involved, it is important to have an audio press feed mult box available for the journalists to use. Journalists will connect their video equipment to our audio press feed mult box so they can record better quality audio during the event. We often use our audio press feed mult box for live sporting events, campaign announcements, in courtrooms, conferences and fundraisers.
Apex Event Production also has a variety of other audio visual equipment that can be rented for live events. We have microphones, speakers, stage equipment, lights and so much more. You can shop online for equipment for your event or you can call us at 614.619.3409 to talk with an event director. Our event directors can make recommendations and answer questions you may have. You can also send us a message online!
>>Check out our blog and portfolio gallery to see events Apex has been involved with!